Meetings of the Milwaukee Waukesha Beekeepers Association are normally held on the first Monday of each month at 6:30pm in the large meeting room of the Brookfield Public Library – Community Room (see map below).
Meetings include educational discussions or presentations, a short business meeting and social time to get together with other beekeepers.
These meetings are open to anyone interested in beekeeping!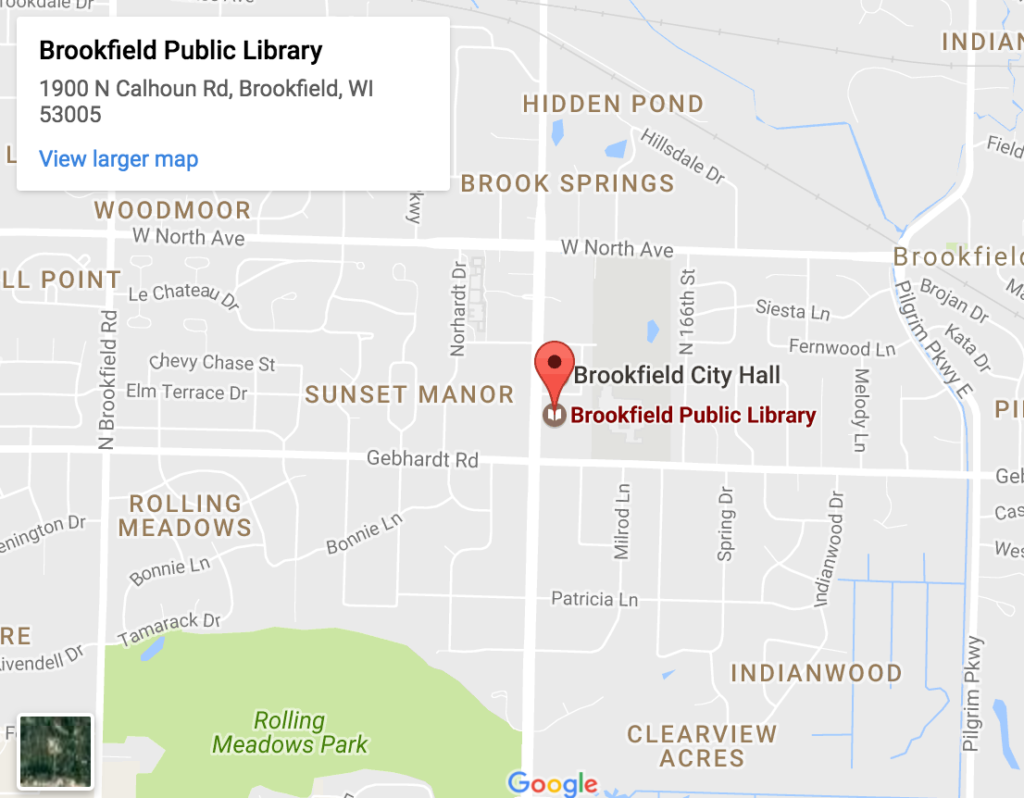 2018 Meetings
1/8/2018
2/5/2018
3/5/2018
4/2/2018
5/7/2018
6/4/2018
7/09/2018
8/6/2018
9/10/2018
10/1/2018
11/5/2018
12/3/2018