Members of MWBA get the benefit of visiting our beeyard. It's a great way to learn about beekeeping and meet other beekeepers.

The beeyard is in Waukesha about 10 minutes West of Carroll University. We email out the address to members on the beeyard mailing list. To get on this list, members can fill out this google form: https://goo.gl/forms/LUX38TEGr3Vo4A152
Visits are at least biweekly and help is always appreciated!
Starting in the spring of 2017, the club acquired a BroodMinder scale, temp, and humidity sensor. In the near future we'll have a live graph of how our hives are doing (updated every visit). For now, here's a preview: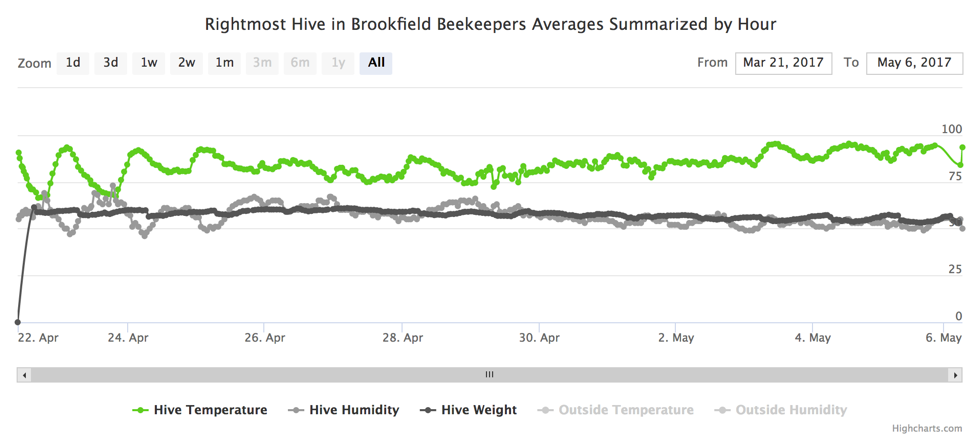 And here are some of tracked hives in Wisconsin